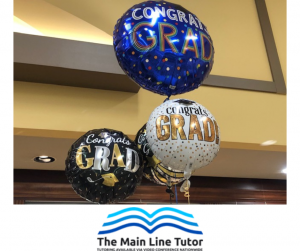 CONGRATULATIONS 2021 GRADUATES!
About The Main Line Tutor
With over 30 years of experience tutoring high school and college students our tutors specialize in mathematics and general chemistry. Our founder, Dr. Chesloff, holds a Doctorate in Higher Science Education and has developed an education curriculum that engages the student and enhances their learning and thought process to help raise their scores and improve performance.
We offer nationwide tutoring via video teleconference in PSAT/SAT preparation (math, critical reading, writing), ACT test preparation (Get step by step instructions, mock tests and more so you know exactly what to expect with the real thing), chemistry (General Chemistry (including AP), Biochemistry, Organic Chemistry), algebra I/II, geometry, and trigonometry.
Our Mission is to target the specific needs of our students, college and high school, particularly in the area of standardized test preparation.
Our Tutoring allows for flexible hours 7 days a week nationwide via videoconference.
The Main Line Tutor
We Raise Score & Improve Performance
www.themainlinetutor.com
Tel: (610) 324-8359
e-mail: drchesloff@themainlinetutor.com