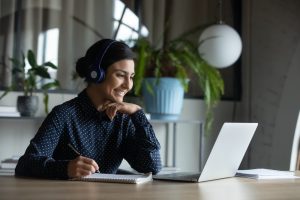 6 Studying Tips for Better Grades
Exams can be a nightmare for a lot of students, and almost no one can say they enjoy taking them, but preparing in advance makes them an easier ordeal. These six studying tips can help take the pressure off at exam time, for better grades.
Plan Ahead
You may have heard the saying, "failing to plan is planning to fail." This is true. You have to plan how you will go about studying for an exam early, never try to wing it at the last minute. Your study plan should be an overview of the whole lesson, giving you a clear idea of how to systematically study point by point. It should also allow you enough time to study. A good study plan involves knowing what to study, when, and how.
Practice
Like sports, studying requires practice, for practice makes perfect. To be able to get those high grades you must practice answering model questions. This helps with learning to answer questions quickly and trains you to do them within the time limit of a normal exam. The same principle applies for calculations in basic math or algebra; you must practice those calculations until you can do them in the time allotted. Knowing how to manage your time during exams can keep you from feeling panicked.
Quiet Study Areas
Studying that is productive requires a place where there are no distractions. If the TV distracts you, or your phone is beeping every five minutes, studying like this is a total waste of time. Turn off all your electronics when it's time to study. If you live in a place with noisy roommates, find another place to study, such as a quiet public library or park.
Memory Tricks
Another good studying tip is finding little memory tricks to remember what you have learned. For example, you can come up with a song to help you remember elements on a chart, or use colors as memory aids for certain concepts. Whenever you attach facts to something audio or visual, you are much more likely to remember.
Know Yourself
One of the best ways to make your studying effective and rewarding is having an understanding of who you are. This entails knowing your weaknesses and your strengths on various subjects. It also entails knowing what works for you in terms of studying methods, and the best time to study for you. With an understanding of your personal study needs, you can get more accomplished in a study session.
Attend Every Class
Attending classes and listening attentively is the best way to truly understand a subject. It builds your knowledge piece by piece as you learn, providing a constant reminder of what you already know. So, attend those classes and pay attention.
There is no magical way to get perfect grades and ace every exam, but starting with effective studying methods can make a lot of difference. Studying hard, and studying smart, equals better grades.
About The Main Line Tutor
With over 30 years of experience tutoring high school and college students our tutors specialize in mathematics and general chemistry. Our founder, Dr. Chesloff, holds a Doctorate in Higher Science Education and has developed an education curriculum that engages the student and enhances their learning and thought process to help raise their scores and improve performance.
We offer nationwide tutoring via video teleconference in PSAT/SAT preparation (math, critical reading, writing), ACT test preparation (Get step by step instructions, mock tests and more so you know exactly what to expect with the real thing), chemistry (General Chemistry (including AP), Biochemistry, Organic Chemistry), algebra I/II, geometry, and trigonometry.
Our Mission is to target the specific needs of our students, college and high school, particularly in the area of standardized test preparation.
Our Tutoring allows for flexible hours 7 days a week nationwide via videoconference.
The Main Line Tutor
We Raise Score & Improve Performance
www.themainlinetutor.com
Tel: (610) 324-8359
e-mail: drchesloff@themainlinetutor.com